The 2016 Symposium on Biomaterials Science
Today's Challenges and Innovations in Biomaterials Science. October 24-25, 2016 - Iselin, NJ
We are now accepting abstracts for presentations and posters describing significant research in the design and optimization of innovative biomaterials and their applications in regenerative medicine, tissue engineering, control of stem cell functions, drug delivery, and the biomanufacturing of cells and tissues for clinical use. Plenary talks by leading experts will frame sessions featuring talks and posters selected from submitted abstracts.

Abstracts will be accepted through September 30, 2016. We will provide a final round of selection notifications by October 10th, 2016.

While all biomaterials-related topics are welcome, abstracts relating to one of the featured sessions will be given preference in the selection process.
Featured Sessions:

Innovations in the design, synthesis and optimization of:
- Polymeric biomaterials
- Ceramic biomaterials
- Nanostructured biomaterials and nanomedicine

Cutting-edge research in:
- Stimulus-responsive biomaterials and their applications
- Fabrication, characterization, and property control of biomaterials
- Biomaterials for regenerative medicine including regeneration of soft and hard tissues, peripheral nerves, and skin

Additional topics include:

Clinical challenges in the use of biomaterials for regenerative medicine and drug delivery

Regulatory Challenges for new biomaterial compositions and combination devices
Biomanufacturing of cells and tissues with a focus on the design of biomaterials that can control cell fate and cell response and the computational modeling of biomaterials‐induced cellular responses

To download an abstract template with content guidelines CLICK HERE. To download Word.doc template CLICK HERE.

2016 PROGRAM ADVISORY COMMITTEE

Yi Arnold, Osiris Therapeutics, LLC
John Kemnitzer, Integra LifeSciences Corporation
LaTonya Kilpatrick, Colgate-Palmolive
Liisa Kuhn, University of Connecticut
Kam Leong, Columbia University
Antonio Merolli, NJCBM
Jean Schwarzbauer, Princeton University
Sangya Varma, NJCBM
William (Bill) Welsh, RWJMS, Rutgers University
Pamela Yelick, Tufts University
Check back often for updates regarding our featured keynote speakers.
October 24th to October 25th, 2016, Marriott Renaissance Woodbridge Hotel, Iselin NJ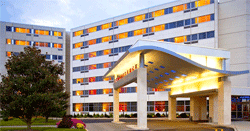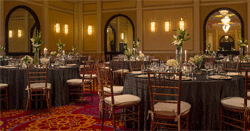 Hosted by the NJ Center for Biomaterials
Rutgers University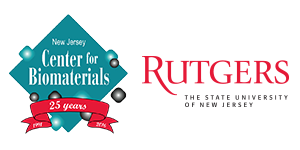 If you are interested in being a sponsor visit
here.
If you are interested in being an exhibitor visit here.
Endorsed and Sponsored by: