New Jersey Center for Biomaterials' Symposium on Biomaterials Science
The New Jersey Center for Biomaterials at Rutgers University hosted the New Jersey Symposium on Biomaterial Science on November 9, 2015. This event, held in New Brunswick, New Jersey, is a premier regional meeting that has gained global recognition for its broad scope, stimulating themes, and interdisciplinary attendance. The goal of the Symposium series is to exchange information and ideas across the full spectrum of scientists working in the biomaterials field, by focusing on research and development topics that represent the most current promising directions for ultimate medical application. Renowned researchers from academia, industry, government and the clinical arena will present their research and findings at focused and topical sessions. This level of focus and detail has ensured that attendees will find value in their participation.

In 2015, the Thirteenth Symposium explored the topic of The Promise and Challenge of Bioactive Materials with a special focus on translation and industrial technologies.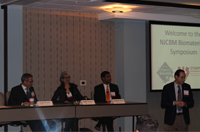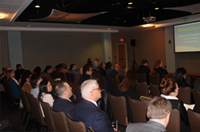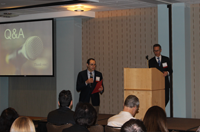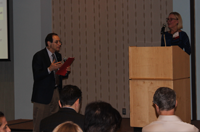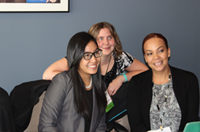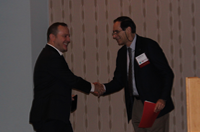 Heldrich Hotel, New Brunswick, NJ

Check out some comments from 12th Symposium Attendees:
Fantastic Day 1 at the symposium. 1st time attendee-would love to come back in 2 years!
The session 6 was specially informative. Thank you for a fantastic speaker line up.
Talks were very organized.
Excellent research presented.
Check out some comments from past attendees:
"Very nicely presented set of talks. Good diversity, right level. Lots of opportunities for interaction."
"I learned a lot from the sessions I attended and was most impressed by what I heard and saw. Keep up the great work!"
"Scientific debate made the program more interesting and very interactive."
"I enjoyed the wide diversity of talks at the symposium and the very high level of expertise."
"The talks and discussions were as advertised and therefore the time was well spent. Very much appreciated the translational emphasis."
"Enjoyable experience, especially in comparison to large national meetings. Best part of the meeting: the networking. The time to talk was excellent."